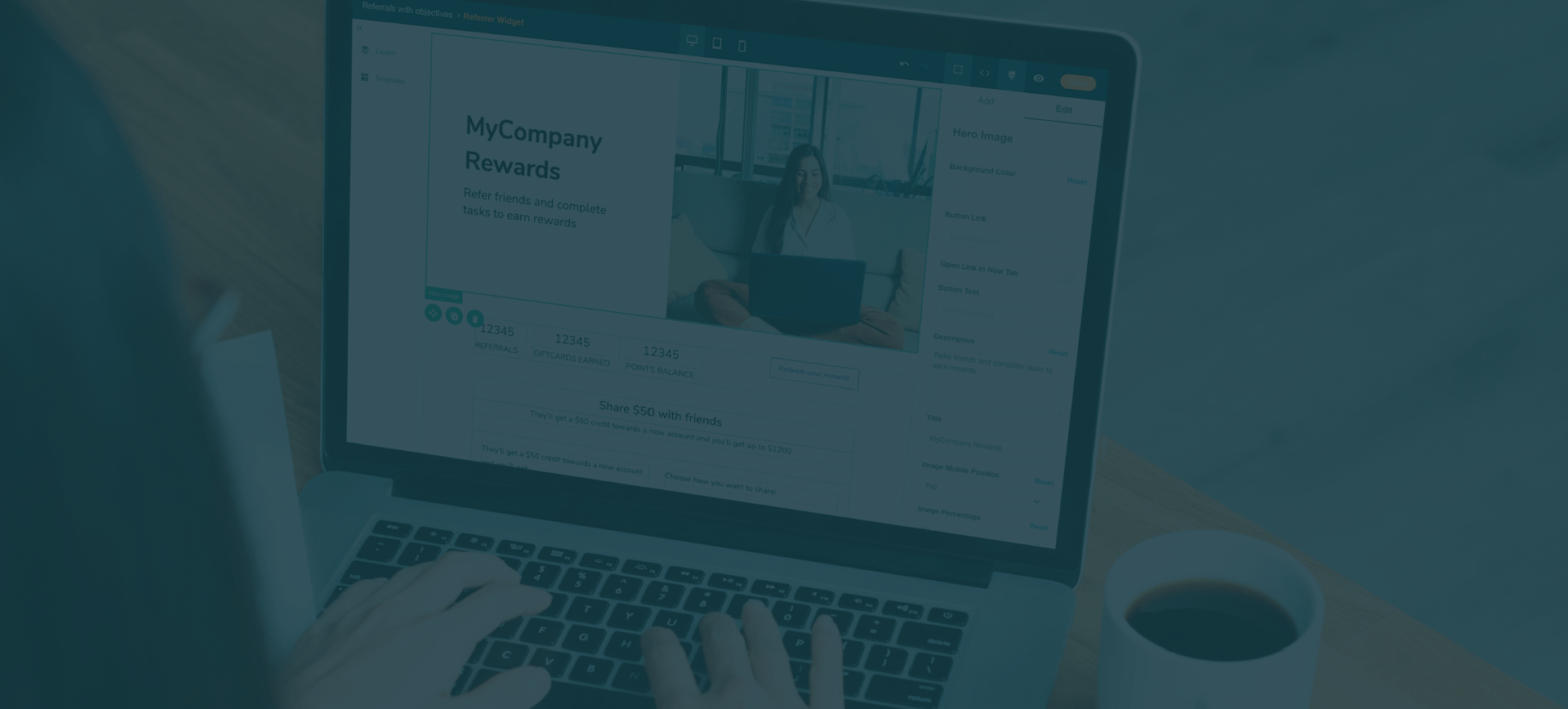 SaaSquatch Widget Editor
Beautiful. Powerful. Endlessly customizable. Make your referral and loyalty programs stand out from the crowd.
Programs that pack a punch.
And widgets that blend right in.
SaaSquatch features a visual editor that allows you to customize the look and feel of your program widgets. Choose an out-of-the-box template to get started, or select from individual components to personalize your referral and loyalty experiences.
Whatever you choose, you'll be able to keep your brand at the forefront of your customer's minds. And when the time comes to create something even more complex, your dev team will love how robust and flexible things are under the hood.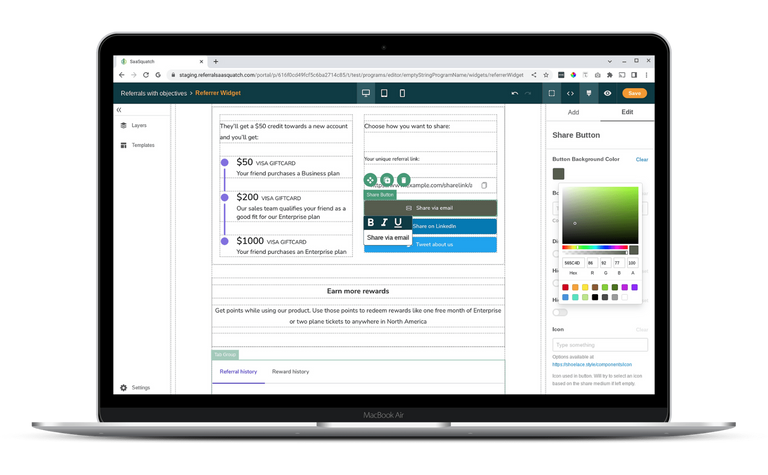 A user-friendly visual builder
Create a branded rewards experience that your customers will love and trust. Our intuitive interface allows you to easily add, move or remove widget components, while our Preview mode shows you how your programs will look across multiple devices.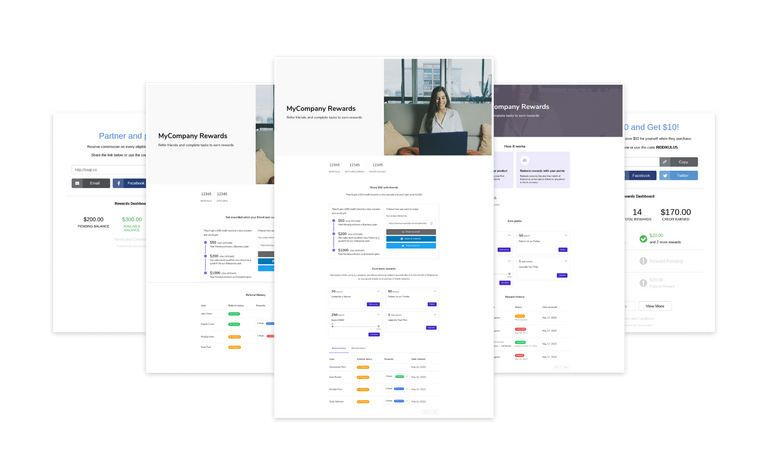 Fully stocked template library
Our library of ready-to-use widget templates can get you up and running quickly. Or, create a tailor-made program to suit your needs by selecting from a myriad of individual components. Points balances, program timelines, reward history, reward exchanges… get as nitty-gritty as you'd like.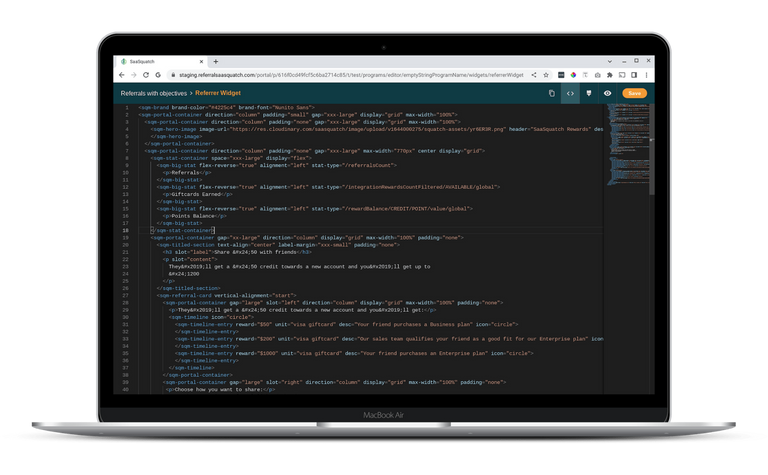 Made for marketers, with devs in mind
We've made it easy for just about anyone to jump in and build your programs. But if you're looking to up the ante, our widget editor allows in-line CSS editing through the HTML editor along with the ability to build your own web components. Or, harness the power of JSONata to add advanced conditional content.