Make better analytical decisions
Quickly visualize, understand, and measure the impact of each program on your app. SaaSquatch's platform offers in-depth mobile program analytics that allow you to prove what's working and what's driving revenue. From the big picture to individual customers, see who has referred who, who's responsible for the most revenue and what you can do to incentivize them further.
Build app-centric user experiences
The SaaSquatch platform integrates with your mobile app and technology stack. Each interaction with your program is designed to create an amazing mobile experience. Customize the look and feel of your programs so they are consistently on-brand at every touch-point.
Boost performance with powerful integrations
SaaSquatch natively integrates with mobile deep linking platforms to improve all aspects of your mobile app referral experience, from downloading, installing, and sharing. Use AppsFlyer or Branch to boost conversion rates, create a frictionless user experience, and attribute each mobile referral and signup.
Your solution for scalable mobile app growth
SaaSquatch scales as your referral and loyalty programs grow so you don't have to worry about bandwidth restrictions or having a program break. Whether you have thousands of users or millions, SaaSquatch provides a frictionless mobile experience your users will love.
Secure and Compliant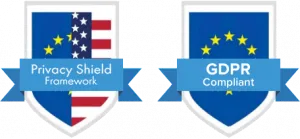 Our team is dedicated to keeping your referral, partner and other loyalty program data safe and compliant at all times. SaaSquatch provides:
• Automated program fraud detection and management
• GDPR and EU Privacy Commission compliant
• Secure widgets, emails, and rewards
SaaSquatch was able to provide a quick and reliable solution for our member-get-member efforts. Their solution, customer support, and anti-fraud features were invaluable to us while deploying the program with quality in a short timeline.

Pablo Naze
World-class mobile support and expertise
SaaSquatch has helped the world's largest mobile apps launch successful referral and loyalty programs. Our team is always available to help you through design and review calls to make sure you are maximizing your program's ROI.
We help drive ROI for some of the world's leading brands
Let's Talk