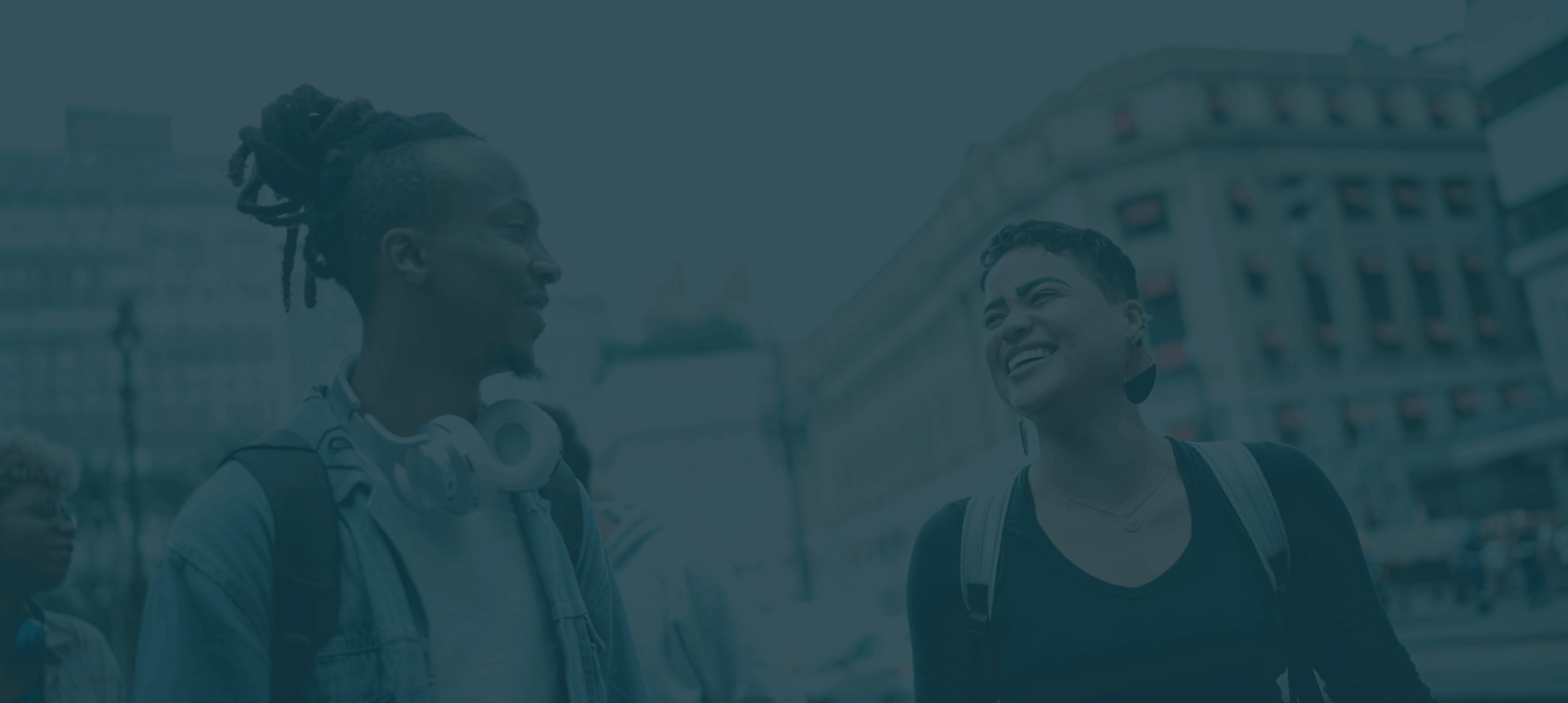 Customized referral programs that fit you and your customers' needs
SaaSquatch referral program software allows teams to build customized and fully-automated referral programs that engage customers in the right way, in the right place, with the right offer.
SaaSquatch Referral Software is Loved and Trusted by: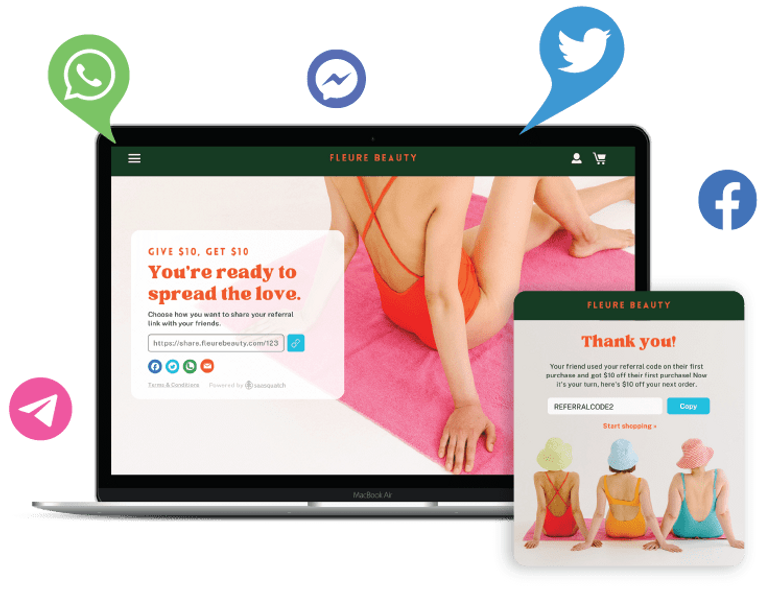 Create winning experiences, get 5x more referrals.
Like any great engagement program if it's fun and easy to use, you've got yourself a winner! Unlock the full potential of referrals by creating best in-class experiences with SaaSquatch and you too can get 5x more referrals. How it's done:
Customize your program's assets to match your brand

Incentivize with the right rewards

Place your program at key touch points

Encourage participation with additional offers
How it works: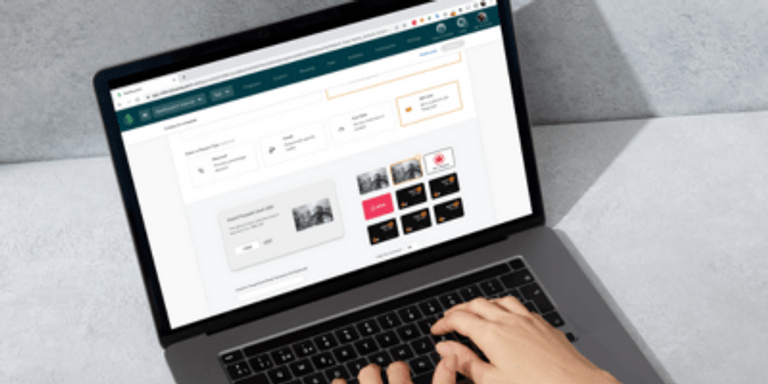 #1: Design your program's reward structure
Pick your incentive, decide who you're rewarding and when. Sweeten the deal and add recurring rewards, tiered rewards and time-based offers.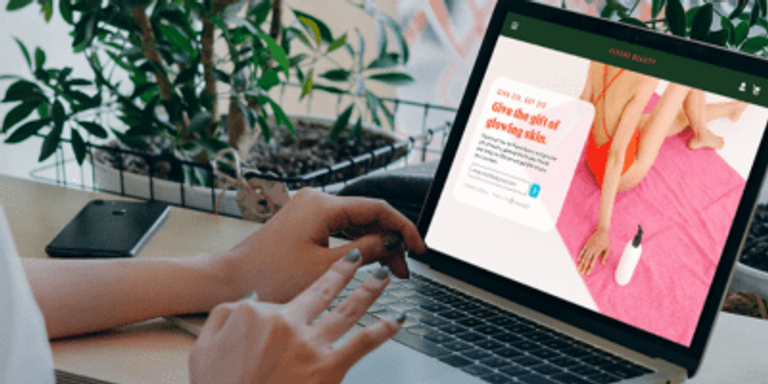 #2: Build your referral program's assets
Use our builders to create on brand emails, widgets and microsites. Add additional elements like leaderboards to encourage more referrals.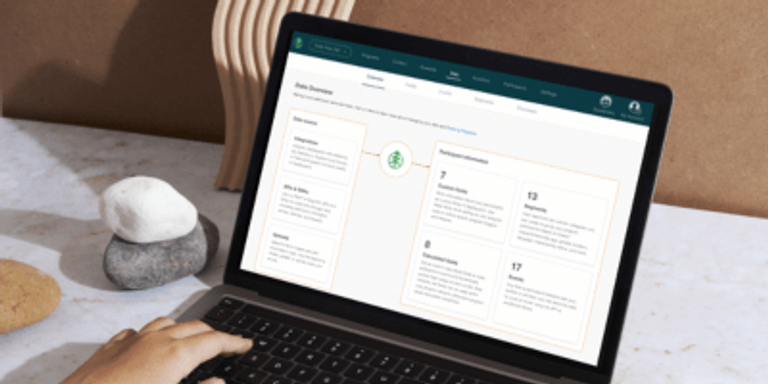 #3: Integrate into your backend systems
Connect your tools to reward based off virtually any event. Then drive referral data back into your tools for automated reward fulfillment and follow-up.
#4: Place your program where it counts
Embed your program at key touch points to maximize its potential. From a page on your website to the post-purchase thank you page, the options are endless.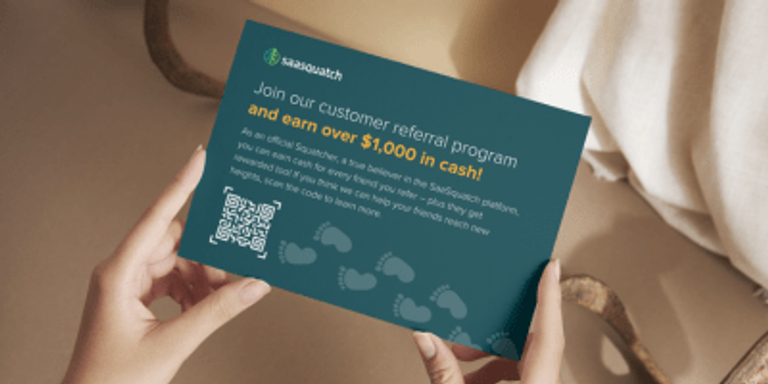 #5: Launch and promote your referral program
We integrate with your existing business tools and systems so you can run top-notch promo campaigns using program assets like referral codes and links.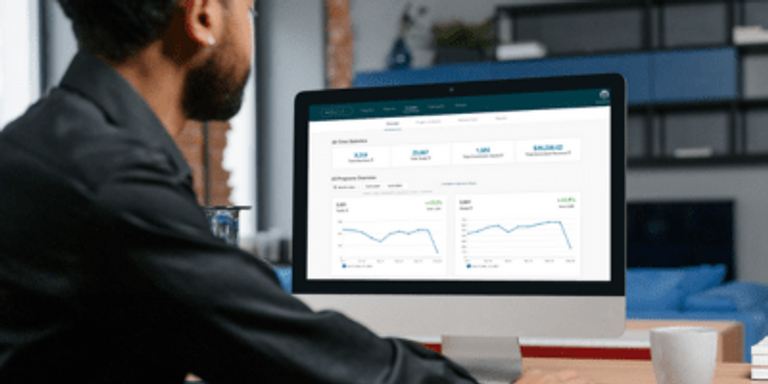 #6: Track, monitor and adjust as needed
Pull reports directly from our analytics dashboard to measure the performance of your programs. Monitor engagement, revenue generated and more.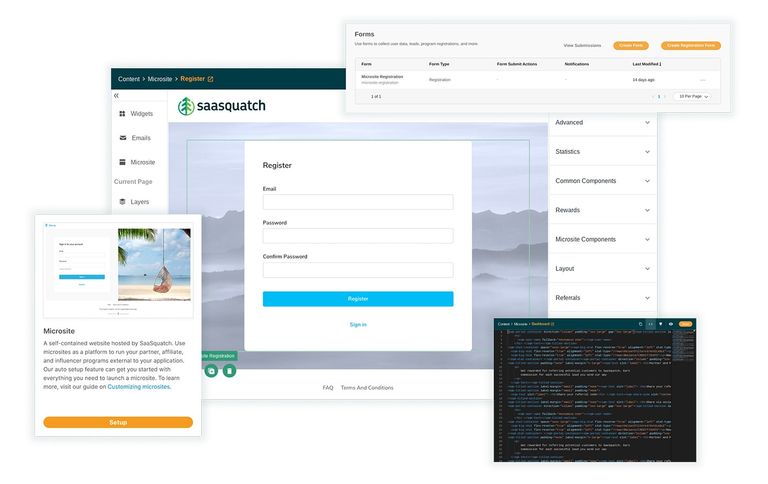 Build seamless, on-brand program assets.
Create beautiful, on-brand referral widgets, microsites and emails with our pick-and-plop builders. Choose from one of our templates and make it your own, or using HTML/CSS create assets that are completely unique to your brand.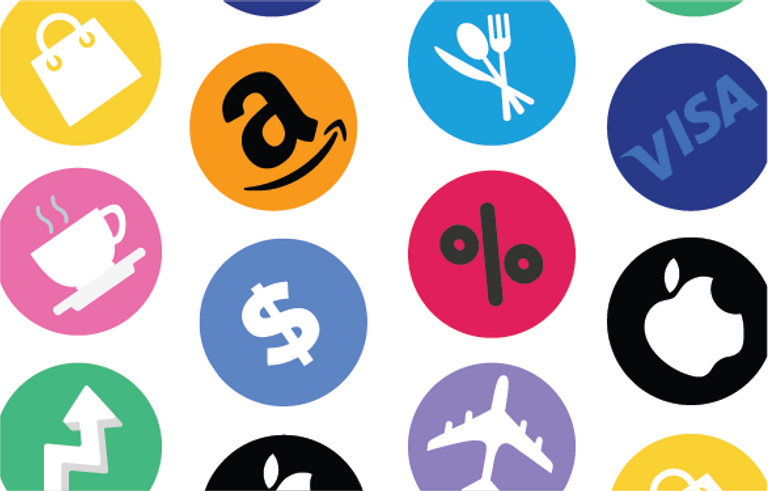 Incentivize with the rewards your customers actually want.
With SaaSquatch referral program software you can reward both the referred and referring user! Incentivize both participants with rewards such as:
Gift cards and points
Credit and discounts
Product features and upgrades
Custom rewards and cash through 3rd party integrations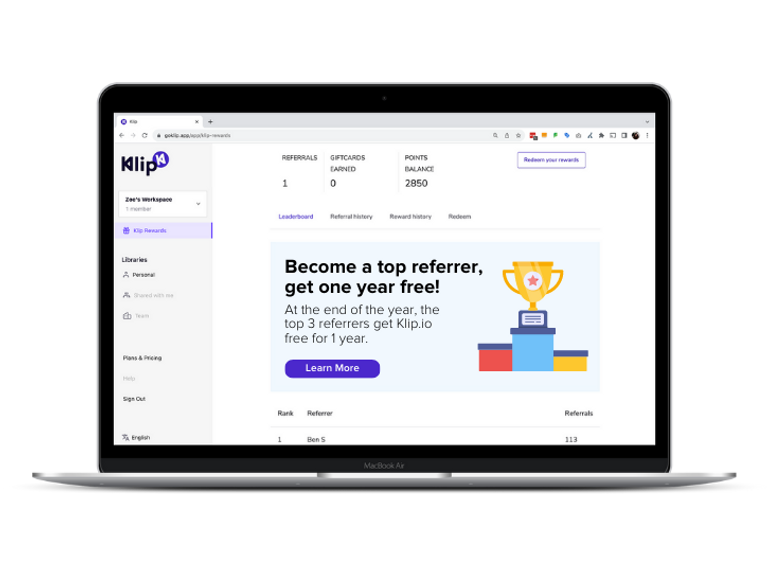 Boost your program with additional offers.
Encourage even more participation and add extra elements like:
Leaderboards: Offer bonus rewards for your top referrers
Multi-tier rewards: Reward more than one action
Reward Exchanges: Let users pick their own reward
Time-based offers: Reward actions, or number of actions, taken during a specific time-period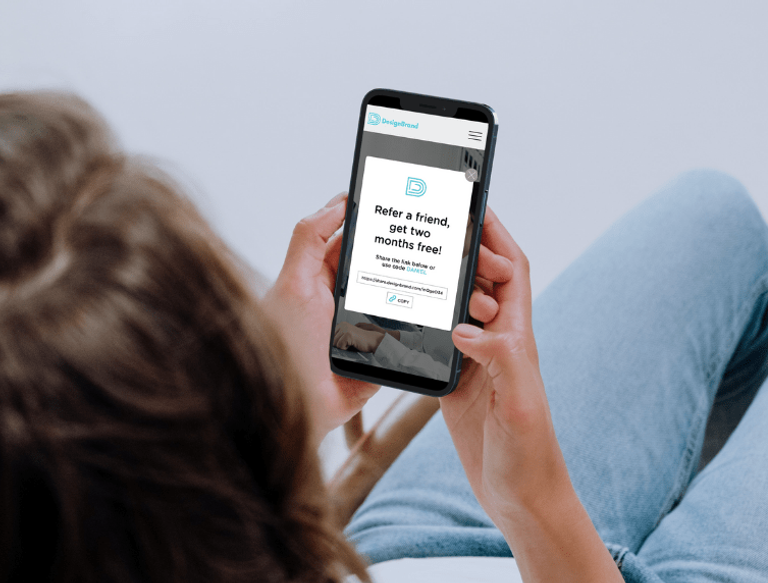 Engage your customers at every step of their journey.
Through referral program logic, flexible APIs and native integrations, you can run fully-automated programs that support your customer journey including programs that can encourage:
Free trial signups
Purchases
Account activations
And much more!
Top Referral Program Software Features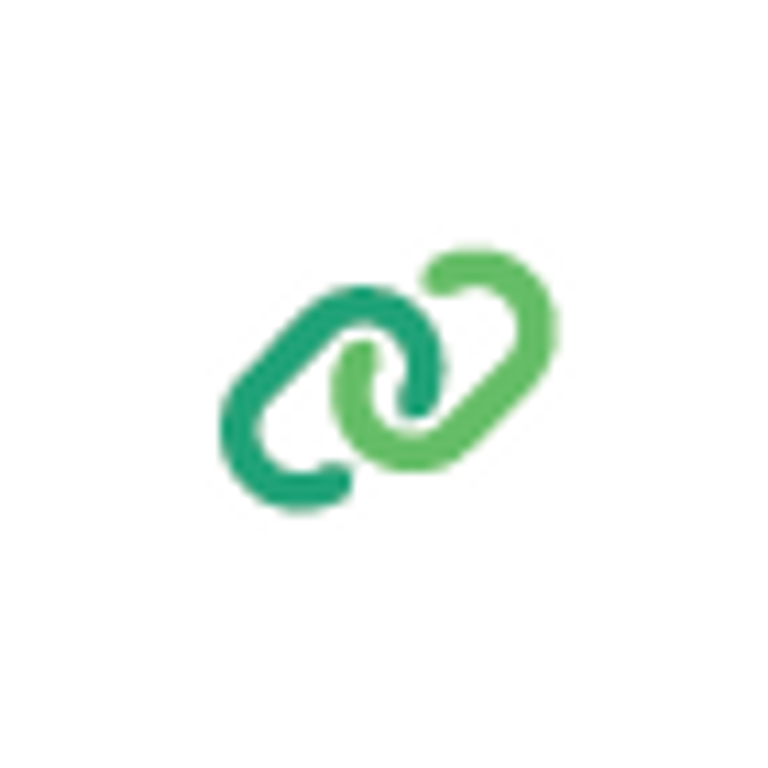 Unique referral codes and links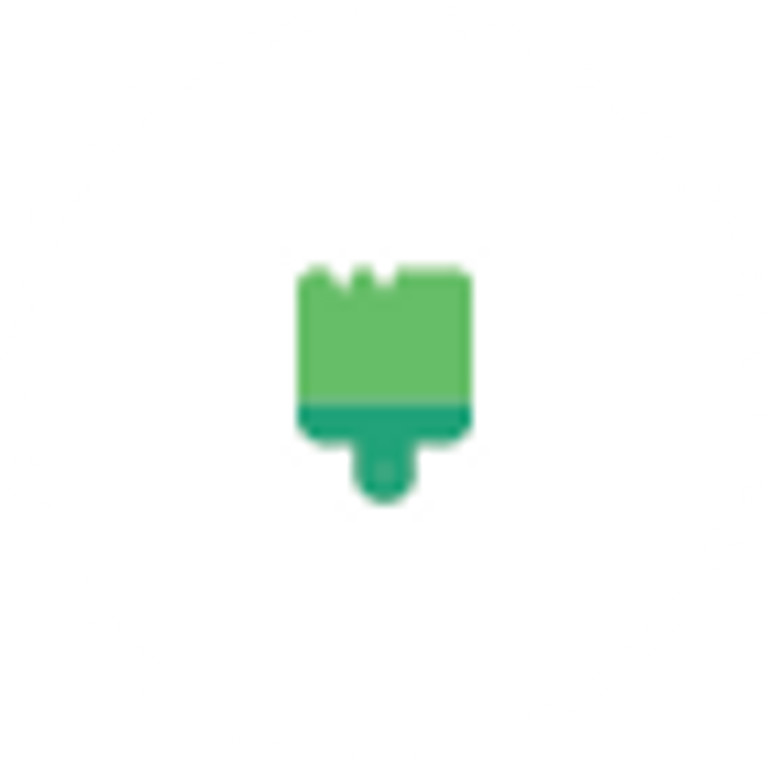 Custom participant experiences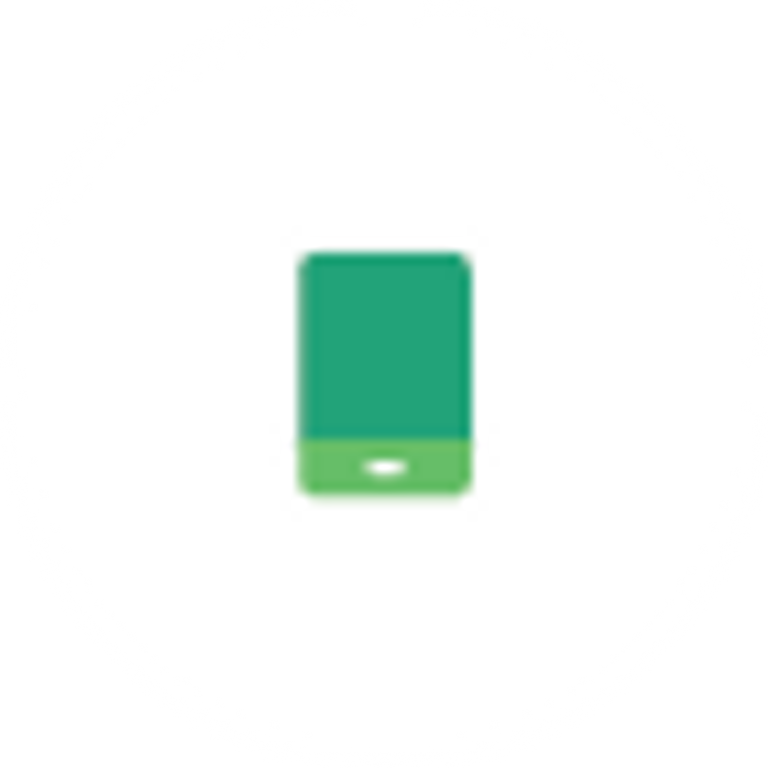 Flexible, embeddable placements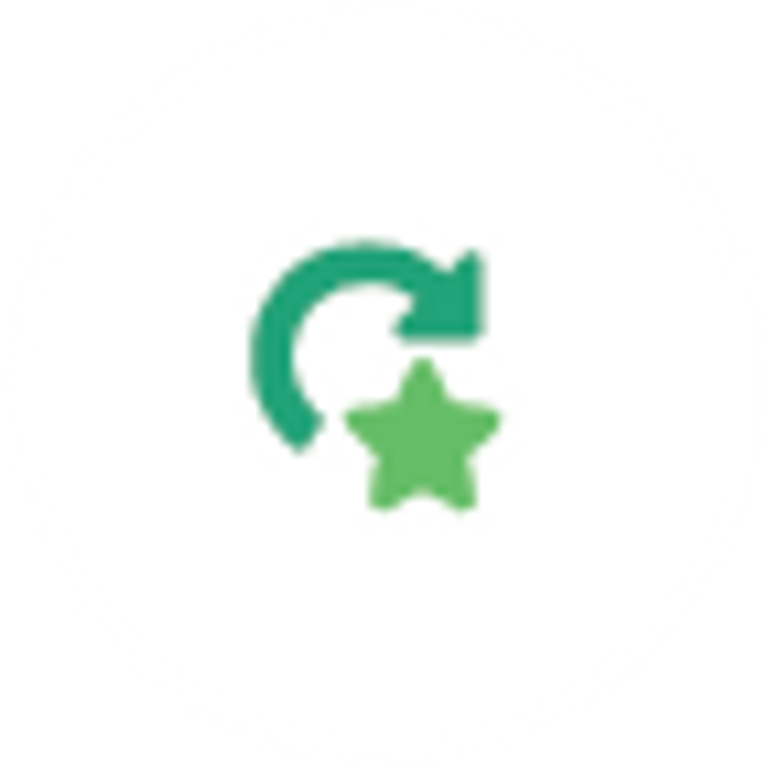 Automated reward fulfillment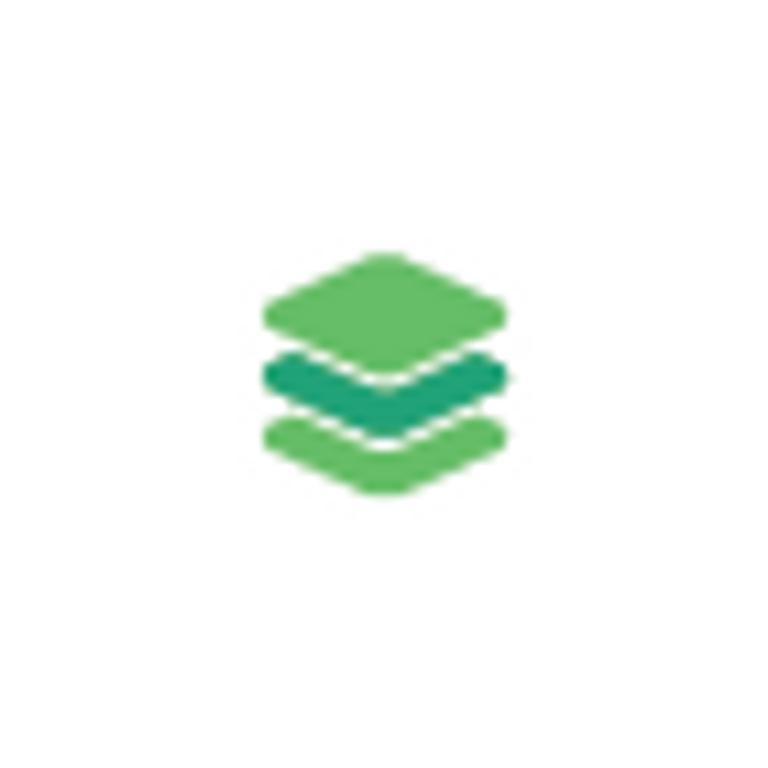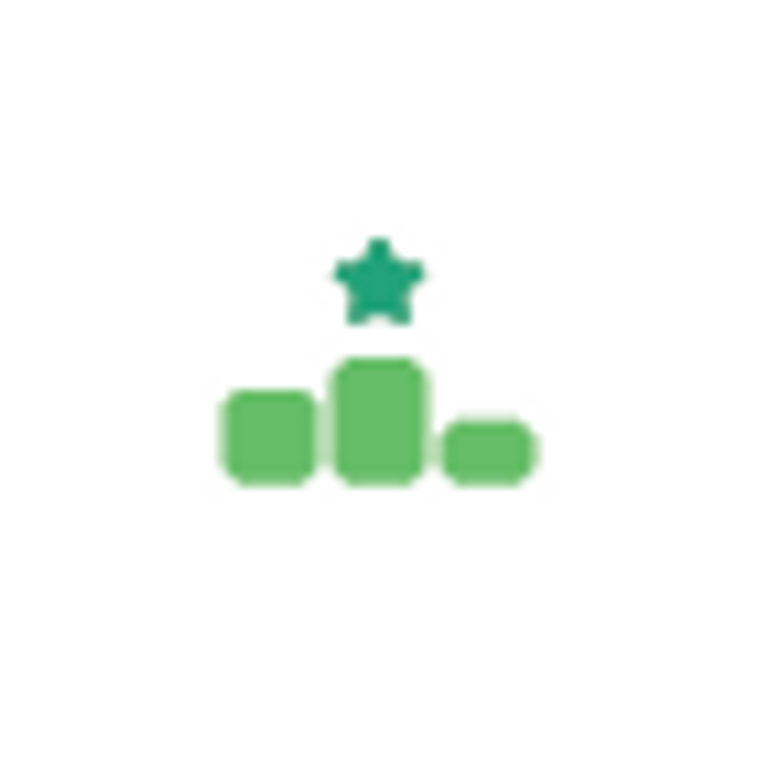 Gamification through leaderboards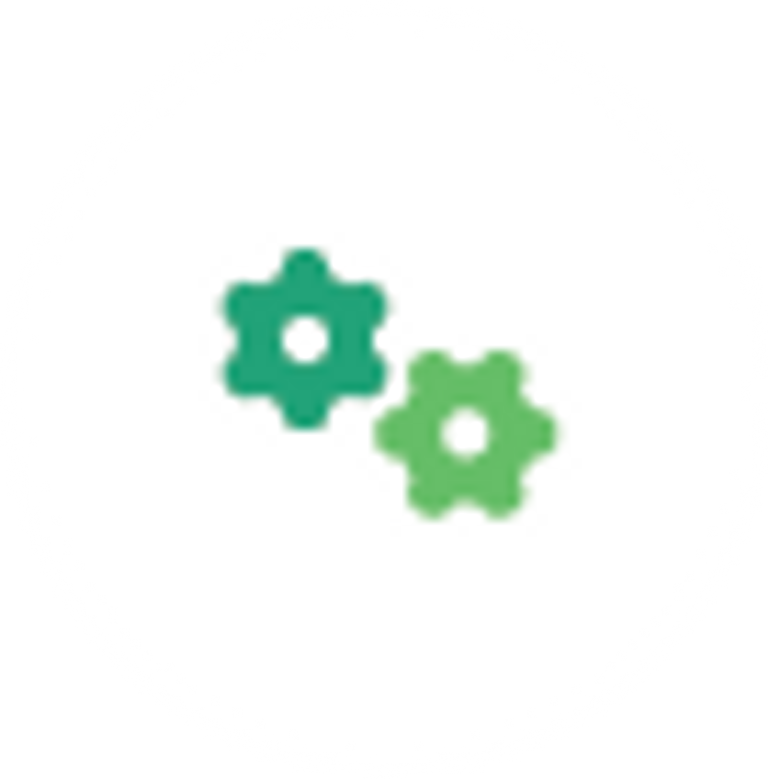 Segmentation & personalization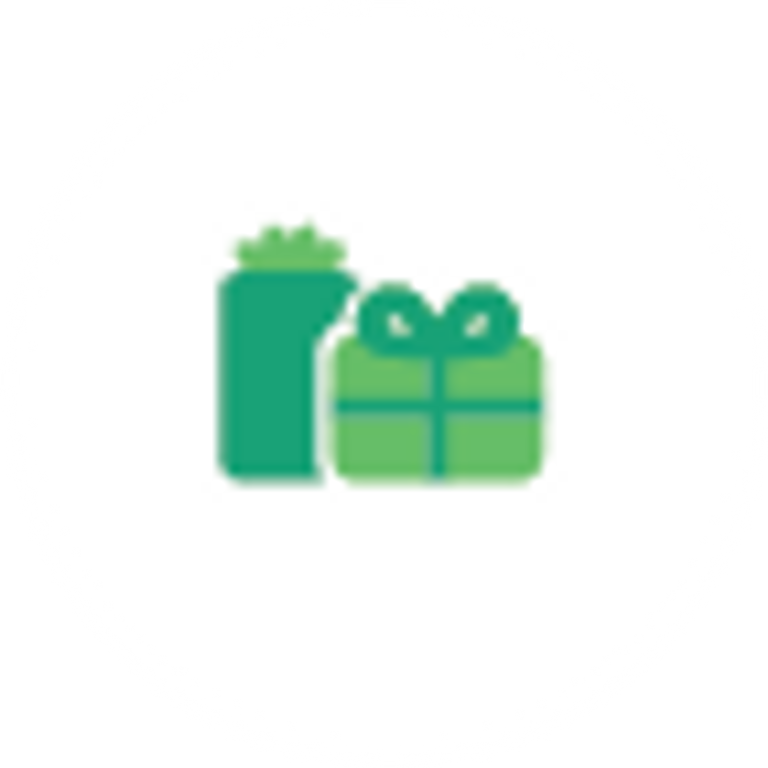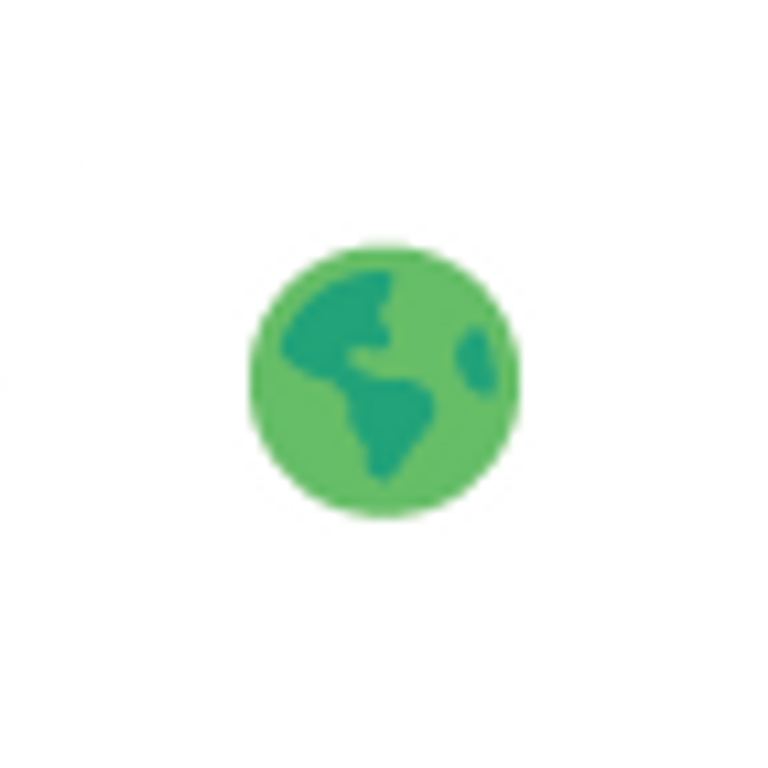 SSO with Okta, SAML, AzureAD, Google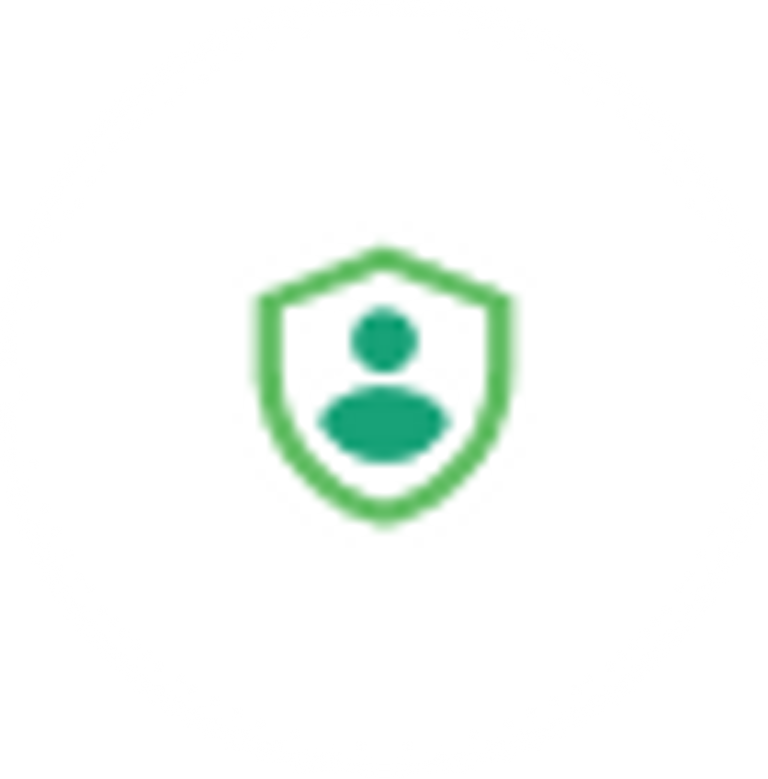 Team user roles and permissions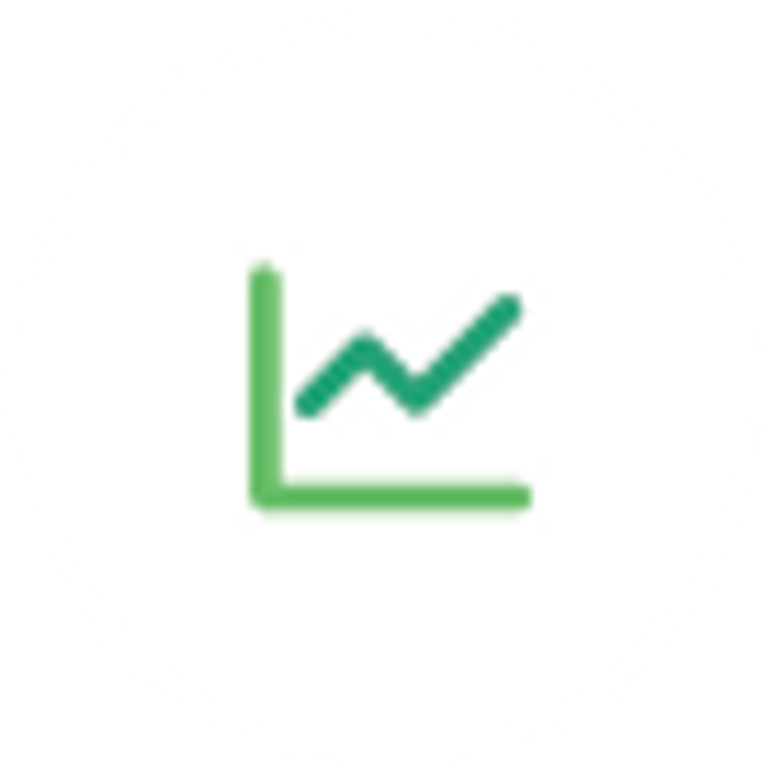 Referral status and activity tracking
As far as our program results go, I am very pleased about the way things are going. I am also excited and optimistic for what we can accomplish with SaaSquatch. The tools and capabilities we wished for many years ago are finally at our fingertips, and we're excited about the possibilities this brings for building an avenue where customers can show their happiness.

Nate Yip
Simplified program set-up with integrations & APIs
SaaSquatch integrates with your tech stack to fit the way you already work.
Sync data into SaaSquatch from your CRM to segment your members and reward based off of virtually any event. Then drive referral activity back into your platforms for seamless rewards fulfillment and follow-up.
If you want even more flexibility, we offer webhooks, REST and GraphQL APIs.
Got questions? We have answers.
SaaSquatch referral program software supports:
A large catalog of gift cards
Points, credit and discounts
Product features and upgrades
Custom rewards and cash through 3rd party integrations
With the SaaSquatch drag-and-drop widget builder you have the option to choose from one of our existing templates and make it your own by updating the colors, fonts and imagery. You can also completely customize a widget using CSS and HTML or build your own from our APIs.
We've done the research, we have one of the most customizable and advanced experience builders in the market!
Referral programs allow your users and customers to refer their friends to your business.
Whereas loyalty programs reward users for completing in-app and out-of-app actions such as: Upgrading their account, renewing, sharing content on social, signing up for a program, etc.
What do we recommend you choose? Both! With the SaaSquatch LifeCycle package you can run both referral and loyalty programs to engage your customers at every stage in their journey from sign up to activation, to retention and beyond.
At SaaSquatch we are in the results business offering low friction and high converting end-user experiences.
During onboarding, our team of industry experts will work with your team to create the best possible program that aligns with your strategy. This results in quality referral programs that achieve results.
Average onboarding timelines range from two weeks to three months.
Timelines are dependent on the complexity of your program, size of your company and resources available.
Referral marketing revolves around the shared relationship between your customers, their friends or associates and your brand. Current customers personally promote your brand to new users to earn rewards, ideally for both themselves and their friends.
Successful referral campaigns motivate customers to share your brand with their family, friends, and associates in a straightforward, natural fashion. Encouraging happy customers to become active brands ambassadors is simple, so referral marketing sets your company up for conversions while rewarding users for their participation.