10 Emerging Trends in Digital Marketing for 2015
Keeping up with the ever-changing landscape of digital marketing can be difficult and there's always something new to learn and experiment with.
So I thought it would be fun to put together a list of trends that we should expect to see more of in 2015.
1. Personalization
Personalization and Big Data made a big leap in 2014 and I expect it to keep going strong over the next few years. The idea is to make every brand interaction highly relevant and tailored to a specific individual, based on his or her online, social or app behavior, shopping history, preferences, tastes, family and lifestyle details.
2. Retargeting
You've probably heard a thing or two about this one. Retargeting has become a standard practice over the past couple years and I don't see the industry slowing down. With Facebook's Custom Audiences jumping into the game the options for better ad performance keep getting better.
For those of you that are new to the concept, it's that we can pay to display advertisements to consumers based off of their previous interactions with our site. Say a user didn't complete their checkout, you can now use services like Facebook's Custom Audiences or AdRoll to display ads encouraging them to come back and complete their purchase.
3. Customer Marketing
There's no doubt that the customer marketing industry made big strides in 2014. We've seen more and more companies continue to have success creating customer referral programs that not only accelerate customer acquisition but also delight current customers.
4. Content Amplification
Every marketer can agree that creating quality content is a great way to engage with potential customers and generate leads. Though it isn't so clear marketers are investing the same amount of time towards content amplification. I predict we'll see more dedication from marketing teams to align content creation budgets with distribution and amplification.
5. Interactive Content
Interactive content is becoming a promising channel to help companies drive visitor engagement. Animated quizzes like the ones you can make with our friends over at Typeform can be used to not only gather qualitative feedback but as a way to entertain and encourage social sharing.
6. Segmentation
Tools like Mixpanel, KISSmetrics and Google Analytics give you the ability to segment your traffic and user behavior based on different attributes. Which is hugely valuable for marketers when we are measuring the results of a campaign or looking for insights for the next one. We'll see more dedication from marketers to create more advanced segments to understand psychographic profiles and behavioral triggers.
7. User-Generated Content
Social proof is one of the six principles of Robert Cialdini's Influence book that explains the inner motivations of a consumer.User generated content is one of the keys to building a brands' social proof engine. We're even seeing companies like RelateIQ promote user testimonials to their target audience.
8. Predictive Analytics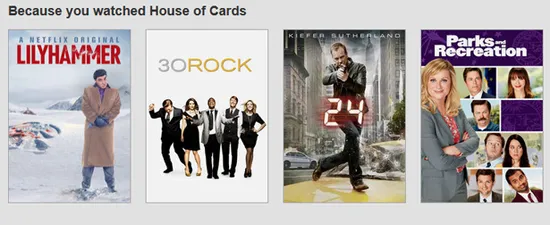 The use of data to better understand your customers isn't new, but the way that we can start doing that analysis is rapidly changing. Companies like Lattice and Mintigo are helping B2B companies with better lead scoring and prioritization without hiring a team of data scientists to get those insights. As well as guiding future marketing activities like automated drip campaigns.
9. Transparency
More and more customers are turning towards companies that have honest and noble intentions. Transparency is the key to gaining consumers' trust and helps you engage in meaningful dialogue with current and potential customers. Campaigns like Buffer's Open Financial Dashboard helps gain trust and credibility with customers as well as boost other initiatives like talent recruitment and fundraising.
10. Storytelling
In the race to create content many marketing teams forget about the basic building blocks of storytelling that can resonate with an audience. We're seeing a movement towards more human-centric and story-focused content that convey basic human emotions like Dedication, Happiness and Loyalty. In the example above Guinness uses all of these story elements to create a truly compelling piece of content.