17 Surprising Referral Marketing Statistics [Updated for 2023]
Referral marketing is becoming increasingly impactful, and there are statistics to prove it. In today's highly competitive and digitally interconnected world, leveraging personal networks can make all the difference. That's why we've taken the time to sift through the latest data, examining trends and emerging practices in the industry. We've compiled 17 statistics and trends about referral marketing that might surprise you, providing you with the information you need to sharpen your own strategies.
Without further ado, let's dive into these compelling statistics that are redefining the world of referral marketing. Whether you're new to this approach or looking to optimize your existing program, these figures will provide valuable insights.
Here Are 17 Surprising Referral Marketing Statistics that you need to know as a marketer: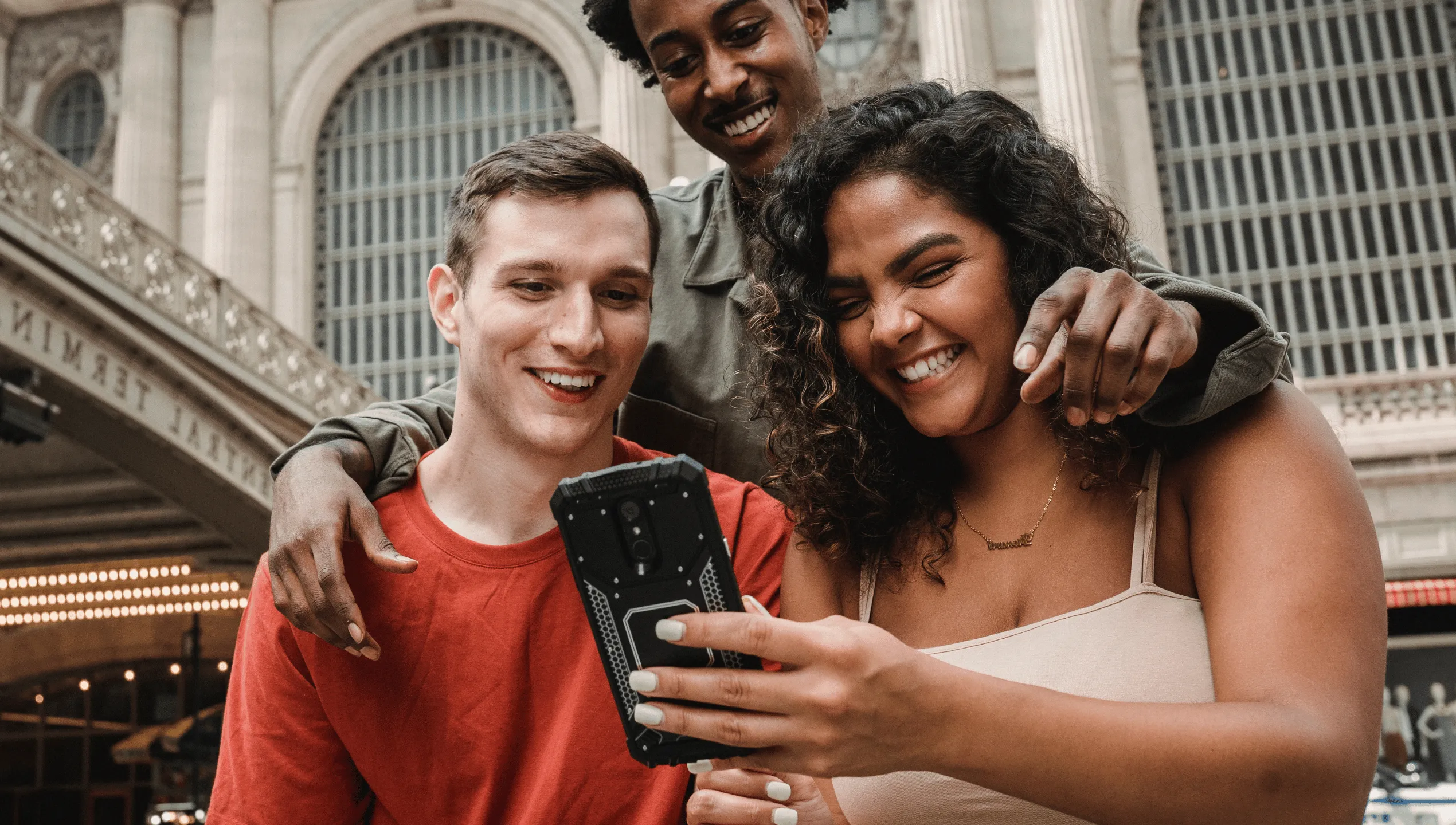 1. 49% of U.S. Shoppers Discover Brands Through Family and Friends (Miller, n.d.)
Personal networks have proven to be a cornerstone in brand discovery for online consumers. Almost half of U.S. shoppers rely on their circle of family and friends for recommendations about new products or services.
This statistic underscores the enduring value of genuine, personal connections in an increasingly virtual world. Brands that can tap into this web of interpersonal relationships stand to gain a loyal customer base.
2. 49% of B2B Tech Vendors Find Customer Referrals Most Effective During COVID-19 (Source: Statista)
The pandemic compelled businesses to rethink their marketing strategies. For B2B tech vendors, referrals stood out amidst the crisis. Almost half of them acknowledged customer referrals as their leading marketing tactic, emphasizing its resilience during challenging times.
3. 82% of Gen Z Trust Family and Friends for Product Recommendations (Georgiev, 2021)
Generation Z is known for being digitally savvy, yet when it comes to making purchasing decisions, they often turn to a more traditional channel: family and friends. A significant 82% of Gen Zers say they rely heavily on personal recommendations. This suggests that even in the age of digital transformation, the old-school word-of-mouth approach retains its power and influence.
4. A Single Happy Customer Can Yield Nine Referrals (Source: Oberlo)
For each customer who walks away happy, nine referrals are likely to follow. This statistic serves as a compelling illustration of the snowball effect that customer satisfaction can have. Therefore, the emphasis on customer satisfaction should not only be for its own merit but also as a strategy to generate more business through referrals.
5. Referral Leads Boast a 30% Higher Conversion Rate (Source: Finances Online)
Leads generated from referrals boast a conversion rate 30% higher than those from other marketing avenues.
Why is this significant? It underscores the quality of leads that come through personal recommendations. Rather than casting a wider net, marketers might consider investing more in strategies that foster genuine word-of-mouth referrals.
6. Brands Are Mentioned 90 Times a Week in Conversations (Source: HubSpot)
On average, consumers bring up specific brands in conversations about 90 times every week. This frequency demonstrates the ongoing dialogue consumers have about products and services in their everyday lives. For marketers, tapping into this organic brand chatter can provide authentic insights and foster deeper customer connections.
7. 91.2% of Referral Programs Are Double-Sided (Source: SaaSquatch)
When it comes to referral programs, the double-sided approach reigns supreme. Offering incentives to both the referring customer and the new client accounts for 91.2% of all referral programs, suggesting that this method is considered most effective for mutual benefit.
8. B2B Companies with Referral Programs Double Their Sales Effectiveness (Source: Statista)
For B2B companies, having a referral program correlates with twice the sales effectiveness. It underlines the instrumental role of referral marketing in achieving better sales outcomes.
9. Referrals: The Most Effective B2B Marketing Tactic (Source: TrustRadius)
Referrals have risen to the top of the list of effective marketing strategies in B2B settings. They are no longer recognized as just an auxiliary method but rather a foundational tactic for building credibility, as noted by B2B marketing leaders.
10. 98% of People Read Online Reviews for Local Businesses (Source: BrightLocal)
Online reviews have become an essential step in the consumer decision-making process. With a whopping 98% of individuals looking at reviews, their impact on local businesses is substantial.
The high percentage of people consulting reviews highlights how crucial it is for local businesses to maintain a strong online reputation. A single review can tip the scales in favor of or against a business, influencing both its digital and real-world success.
11. 21% of Brands Lose Trust Due to Bad Word-of-Mouth (Source: SEMRush)
As observed with the 98% of people who consult online reviews, consumer opinions play a decisive role in shaping business reputations. In a similar context, 21% of brands experience a decline in consumer trust due to negative word-of-mouth, reinforcing how fragile brand credibility can be.
12. Word-of-Mouth Is the Top Recommendation Method (Source: SEMRush)
When the question is how people recommend businesses, word-of-mouth still reigns supreme. Social media platforms like Facebook, Google, and Twitter follow closely behind, demonstrating the blended landscape of modern referral methods.
13. Customers Referred by Other Customers Have a 37% Higher Retention Rate (Source: Deloitte)
Retention is a key metric for sustainable business growth. Data suggests that customers acquired through referrals aren't just numerous but also more loyal. A 37% higher retention rate signifies deeper brand affinity among referred customers.
14. 81% of U.S. Shoppers Are Influenced by Friends' Social Media Posts (Source: Market Force)
The posts of friends on social media sway the purchasing decisions of 81% of U.S. consumers, making social media a significant frontier for referral marketing.
15. Rewards Boost Referrals Among Acquaintances (Source: American Marketing Association)
Sometimes a little nudge is all it takes. Providing incentives can increase the likelihood of casual acquaintances advocating for a brand, expanding the referral network beyond close friends and family.
16. Referral: The Channel with the Highest Conversion Rate (Source: Marketo)
The stats are clear: no other acquisition channel converts as efficiently as referrals. They outperform the average conversion rate by almost four times, marking them as a must-have in any marketing strategy.
17. 78% of Marketers See Quality Leads from Referral Marketing (Source: Software Advice)
When it comes to assessing lead quality, 78% of marketers point to referrals as the source of some of their most valuable leads. This is because referrals tend to come from satisfied customers who are more likely to have a genuine interest in a company's products or services. Additionally, these leads often have a higher conversion rate, meaning they are more likely to become paying customers. This is why many marketers prioritize referral programs as a key component of their overall lead generation strategy, often offering incentives to encourage customers to refer their friends and family. By doing so, they not only increase their chances of acquiring high-quality leads, but also foster a sense of loyalty and engagement among their existing customer base.
The Bottom Line
So, what's the big takeaway from all these stats? Well, it's not just about the numbers. These insights can be your game-changer if you're aiming to kick your referral marketing up a notch. In today's competitive landscape, where consumer behavior is more unpredictable than ever, referral marketing offers a level of trust and credibility that other channels often lack. In a nutshell, if you're not focusing on referrals, you're missing out on some serious business mojo.
If you're intrigued by the potential of referral marketing and wish to explore it further, consider scheduling a demo with us at SaaSquatch. Click here to find out how we can collaboratively work to harness the power of referrals for your business.