5 Ways to Boost Your Reward Redemption Rate
How do you know if your loyalty program is working? By how many customers have enrolled? How many are actively participating?
When was the last time you calculated your loyalty program's redemption rate?
The rate of rewards that are not just earned, but actually being redeemed, is a vital indicator of your loyalty program's health. Not only does it indicate how valuable your customers perceive your rewards to be, but affects overall product satisfaction and purchasing behavior.
According to Bond Brand Loyalty, a leading brand loyalty agency, consumers in 2017 were sitting on $100 billion of unredeemed loyalty points.
This suggests that a lot can be done by organizations to promote reward redemption and boost engagement.
The best loyalty programs have high redemption rates because they are easy to use, simple to understand, and offer frequent opportunities for instant gratification and valuable rewards.
Frequent reward redemption fosters more motivation to continue earning and redeeming, which for the business, translates into more purchases and more brand engagement.
We'll tell you how to calculate your loyalty program's redemption rate, what it means for your program, and 5 ways to start improving it today.
What is your loyalty program's redemption rate?
Rewards redeemed: The total of all rewards that participants have redeemed
Rewards earned: The total of all rewards that participants have earned
As outlined in our post on How to Tell if Your Loyalty Program is Working, your program's redemption rate indicates how valuable and easy-to-use your members perceive your program to be.
What does it mean to redeem?
Reward redemption is a factor in any loyalty program where the customer must take an action to "use up" their reward. This could mean trading their reward points for something tangible, or applying a special discount code or coupon at checkout. A few specific examples are:
Points Program: A customer earns 1 point for every $1 spent in your e-commerce store. To redeem, they browse a catalog of reward items and exchange their points for an item of choice.
VIP Rewards Program: Your top 25% of customers every month (based on purchase volume) receive a voucher for a free consultation (ie. photoshoot, makeover, training session, etc.) that they redeem by scheduling and attending.
Referral Program: You offer a 10% off coupon to a customer every time they refer a friend to your business. To redeem, the customer applies the coupon to their next order or payment.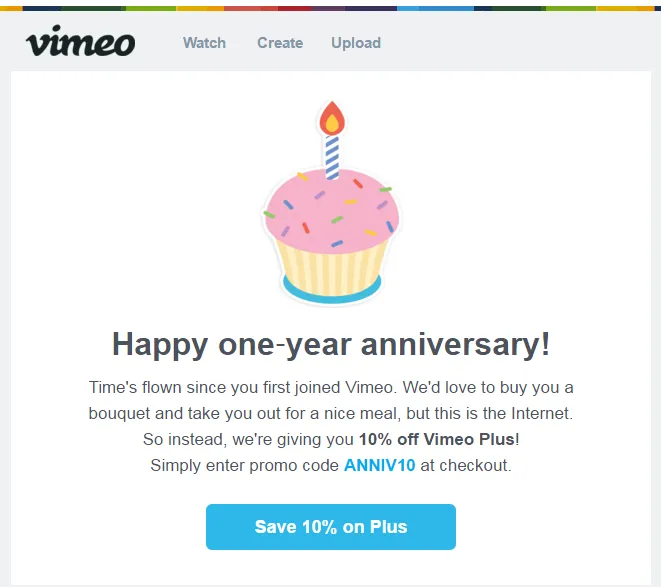 Why is your redemption rate an important metric to improve?
It indicates overall program satisfaction
According to Bond Loyalty, reward redeemers are twice as satisfied with loyalty programs as non-redeemers, meaning that a redemption rate indicates much more than just a consumer's opinion of your rewards.
In a 2018 consumer survey on credit card satisfaction, 64% of cardholders say they completely understand how to redeem rewards through their card's loyalty program. This group rated their overall satisfaction with the loyalty program 87 points higher than the group of consumers who say they do not fully understand how the program works.
Low satisfaction with any aspect of your loyalty program risks translating into dissatisfaction with your brand, and ultimately customer churn.
It directly affects purchasing behavior
A study done at the BI Norwegian Business School analyzed the redemption behavior of 3094 loyalty program members and found that the mere decision to redeem a reward was enough to positively enhance purchasing behavior.
It was revealed that in the periods before and after redeeming a reward, the customers increase their purchases in terms of both volume and frequency.
It indicates how valuable your rewards are perceived to be
In a well-designed loyalty program that is beneficial to both the company and its customers, users will perform actions to earn rewards, and immediately redeem them because they're excited to obtain something of value.
If customers don't feel like they're being offered anything useful, they won't make an effort to go through the redemption process.
It indicates your program's simplicity and ease of use
A confusing user experience, or reward rules and regulations that are too strict can heavily affect the speed and ease with which users redeem their rewards.
A redemption process that calls for math equations, skill testing questions, and hidden buttons and links will not support frequent or enjoyable redemption.
Similarly, if you're only offering rewards to those who can rack up 1 million points (and users earn 1 point for every $1 spent), you'll inevitably see little to no reward redemption.
5 ways to improve your redemption rate
Regardless of your program's current redemption rate, there are plenty of program aspects you can review in an effort to improve it.
Because declining reward redemption can be the result of multiple factors, being able to test changes and iterate quickly helps you stay ahead of your competition.
Running your loyalty programs on a dedicated, reliable platform lets you implement changes efficiently while giving you confidence that your metrics aren't being affected by technical errors.
1 - Set expiration dates for rewards
Are you providing customers with a reason to redeem their rewards today? What about In the next five years?
Whether it's a long to-do list of chores, homework, or emails, we'll (typically) choose to tackle the items that must be done before it's too late.
Psychology states that our motivation to avoid loss is significantly stronger than our motivation to earn. By leveraging this, you can spark engagement in your loyalty program when customers know they're at risk of losing their rewards. Learn more here.
But when it comes to setting reward expiry conditions, there's a fine line between improving your redemption rate and causing customer dissatisfaction. Your loyalty program is meant to add value - not stress.
Air Miles, a frequent-shopper program where members earn points to redeem on flights and other items, introduced an expiry condition that would have rushed long-time earners to redeem old points. Extreme backlash from customers caused Air Miles to cancel the expiration policy, and prompted an official apology from the company, significantly damaging their reputation.
2 - Send reminder notifications about when members can redeem
Even with the perfect reward offering, low redemption rates can be the result of customers not knowing that they have anything to redeem. In fact, more than half (57%) of loyalty program members do not know their points balance.
If consumers belong to an average of 13.4 loyalty programs, you can't expect them to be keeping tabs on their reward balances at all times.
Notification emails indicating how many points they have or how much credit they have to spend can encourage customers to keep shopping.
Make sure your notifications include a clear call-to-action, plus any relevant information to support the redemption like reward value and expiration.
3 - Have someone else test your redemption process
If you've worked long and hard to design and implement your organization's loyalty program, you probably know it inside and out.
But what about someone who's never seen it before?
"User testing" is a term often heard in development and design projects, but can be applied to improve almost anything on the web or a mobile phone.
It can help you gain valuable insights into how people engage with your loyalty program, and reveal any steps or areas where users stumble over confusing wording or unclear directions.
The level of effort needed to earn, and ease of redemption are two of the most important drivers of loyalty program satisfaction, making this an effective way to reveal any ways you're unknowingly deterring customers.
User testing doesn't have to be elaborate. It can be as simple as having someone review a notification email from your loyalty program, or repeat back to you how your redemption process works to check for any misunderstandings. There are plenty of free resources on the web to help you get started.
4 - Clarify the messaging around your rewards and their value
We've mentioned before that one of the worst things you can do is make customers do math to try and figure out their reward balances.
Whether due to lack of communication or complicated equations, Bond Loyalty reveals that 38% of loyalty program members are unaware of their points value.
If you use points, make sure it's clear how someone earns a point, and what a point is worth. If you offer credit, make sure the exact value is clearly communicated.
For example, if $1 spent = 1 point, customers can see the value right away, making it easy to share the value of your program with friends and family. Check out the example from Lyft pictured below.
A dedicated explainer page on your website is a great place to consolidate this information.
5 - Give customers more opportunities to redeem
The more a customer realizes that reward redemption leads to a positive outcome, the more likely they are to repeat the action and turn it into a habit. Plus, every time a customer redeems a reward, their satisfaction with your program is positively affected.
The previously mentioned survey of credit card holders revealed that those who redeemed rewards for tangible benefits in the past month had the highest program satisfaction when compared to cardholders who redeemed 1-3 months ago, more than a year ago, or not at all.
In line with these results, Bond Loyalty found that a member's satisfaction with a loyalty program will peak as soon as they are eligible for rewards, though drop off after the redemption (since they need to start earning from "zero" again). You can mitigate this by shortening the distance to the next goal (such as with a head start bonus) to motivate customers with the feeling of progress once again.
Check out this article for more on how artificial progress can enhance your loyalty programs.
Final Thoughts
It's time to start monitoring your loyalty program's redemption rate, and analyzing any areas of your program that could be holding you back from realizing maximum engagement and revenue.
Redemption rate improvement checklist:
✓ Your rewards are aligned with the wants and needs of your customers
✓ Your website or app offers a clear explanation of the redemption process
✓ Members receive sufficient notifications regarding their reward balances/opportunities
✓ You're giving members frequent opportunities to redeem
✓ You're driving redemptions with by imposing a sense of urgency
To learn more about designing a successful loyalty strategy in the digital economy, sign up for the Digital Loyalty Academy today. Free access for the first 700 students.