7 Myths about Loyalty Programs for Digital Businesses
What do you believe to be true about loyalty programs? Do you think they're too expensive? Only a temporary craze? Not related to your business goals? Not suited for a digital business?
We've seen first-hand how loyalty programs help digital businesses acquire and retain high-value customers, but many people are doubtful as a result of circling false beliefs.
Given that loyalty programs gained their popularity with traditional industries like airlines and grocery store, it's natural to question their place in the digital economy. We're only starting to see big digital-first companies like Uber make a true dedication to a loyalty strategy - a big validation of effectiveness in and of itself.
We covered the most costly loyalty program mistakes in a previous blog post, but refraining from implementing a loyalty strategy can be the biggest mistake of all. It's like leaving revenue on the table.
When it comes to the profitability and success of your business, it's crucial to separate fact from fiction and understand if a loyalty program is right for you.
Whether you're just starting to consider a loyalty program for your digital business, or already have multiple programs in place, these false beliefs could be holding you back from achieving the best results.
To clear things up, let us debunk seven of the most common myths about loyalty programs.
Myth 1: Loyalty programs are too expensive
While incentive-based loyalty programs do require an investment (ie. rewards, software, human resources), the statistics below prove that they deliver a positive return when you carefully plan and execute your strategy.
Loyalty programs are known to be a brand differentiator, improve the customer experience, improve your credibility, and retain more high-value customers - all of which naturally lead to optimized revenue.
Rather than being just an expense, using a loyalty strategy to build a repeat, high-value customer base actually lowers your costs and boosts profit over time:
• Working to retain your existing customers is 5 to 25 times cheaper than going after new ones
• Growing your customer retention rates by as little as 5% yields profit increases of up to 95%
• Repeat customers spend 67% more than new ones
Just like with any project, poor implementation can lead to failure. Here's what would create unnecessarily high costs when designing a loyalty program:
• Hiring new developers to build in-house loyalty program software that calls for constant maintenance
• Choosing rewards based on high dollar value rather than perceived value to the customer
• Not calculating what you can afford to offer as a reward
Myth 2: Loyalty programs mean giving away things for free
At the heart of any incentive-based loyalty program is a reward that you "give" to customers.
However, a successful loyalty program is characterized by a win-win relationship between the customer and business: Your customers receive rewards, and you receive their business.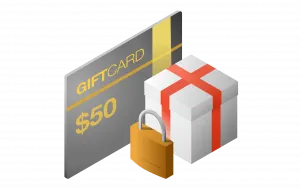 By being intentional about what a customer must do to earn the reward (ie. make 5 purchases, refer a friend, download the app), you enlist them to help you achieve your business goals, creating an exchange rather than one-sided gift-giving.
It's important to remember that the point of a loyalty program is not to bribe customers into engaging with, or referring a product or service that they don't actually like by "giving away" rewards for free.
A loyalty program is meant to incentivize honest behavior from your satisfied clients (and future clients) to grow your brand adoption and build customer loyalty.
Myth 3: Loyalty programs are just a fad and going out of style
Customer loyalty is becoming harder to obtain and easier to lose, which makes an incentive-based loyalty strategy more important than ever. The good news is that customers still see the value in loyalty initiatives.
Data from 2017 indicates 81% of consumers agree that loyalty programs make them more likely to continue doing business with a brand. Sixty-seven percent of consumers modify the brands they purchase to maximize the benefits they earn.
Uber, the biggest player in the ride-sharing market, just released a revamped version of their loyalty program in late 2018 complete with VIP tiers, acquisition offers, referral bonuses, and re-engagement techniques.
Billion-dollar apps and digital services are only starting to realize the value of implementing loyalty at every stage of the customer lifecycle. Uber knows it's a necessary differentiator with Lyft encroaching on their market share.
As far as digital businesses are concerned, loyalty programs are becoming a popular marketing tool rather than a trend that will disappear any time soon.
Myth 4: Loyalty programs don't work for digital businesses - they only work for traditional businesses like airlines and grocery stores
In today's economy, loyalty programs are heavily adopted by traditional businesses like airlines, grocery stores, coffee shops and gas stations, and less so by digital-first products like apps and on-demand services.
This is not an indication of the effectiveness of loyalty in the digital economy.
It's largely the result of physical businesses being established long enough to acquire customers and realize the value of shifting their focus to increasing lifetime value and retention.
The idea of loyalty is still new to many digital products and services, though these organizations have unique advantages when designing their programs. They can keep up with a consumer's preference to be digital without relying on punch cards, and facilitate interactions beyond a purchase every couple of weeks.
Whereas a grocery store customer's behavior can't easily be tracked until they get to the checkout, digital businesses can leverage many more touch points (email marketing, logins, help desk interactions, etc) to understand, personalize, and influence customer action.
Myth 5: You don't need a loyalty program because you already offer discounts
While loyalty programs may utilize price reductions, a true loyalty strategy offers much more than price discounts.
Discounting is a fast way to attract customers, but can set a bad precedent. Customers will hold out until the next sale, and your price integrity can be degraded.
In contrast, the goal of a loyalty program is to make your customers come back more often because they feel appreciated and privileged. While this may stem from occasional cost savings, customers still see value in participating even when you're not having a sale.
Discounts play largely to a customer's financial needs; successful loyalty programs use a diversified approach to address a customer's experiential needs like convenience, time, productivity, and recognition to foster positive emotional connections with customers.
In fact, 2015 research by Capgemini indicates that 77% of loyalty programs based only on "transactional behaviors" (earning points from purchases) typically fail within two years of launch.
To go beyond discounts, check out our post about alternative currencies you can start rewarding with today.
Myth 6: You don't need a loyalty program because your main goal is customer acquisition
Loyalty is traditionally thought of as a strategy to retain the customers you already have.
As customer acquisition costs continue to rise in the digital economy (nearly 50% over the past five years), a loyalty program is actually one of your best acquisition tools. Here's why:
1 - Loyalty programs attract new customers by enhancing your value proposition
When faced with a set of similar alternatives, a customer will choose the option that offers the most benefit to them. Studies indicate that 69% of customers allow the presence of rewards or loyalty programs to influence their purchasing decisions. (source)
Loyalty programs with incentives unique to your brand can provide that extra bit of motivation needed to engage with your product for the first time.
Plus, powering customer acquisition with loyalty rewards helps you avoid using price-cutting as your only way of standing out.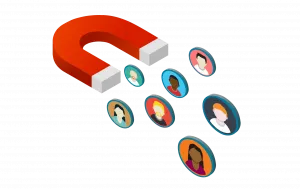 2 - Loyalty programs turn your existing customers into your best marketers
With access to reviews and comparisons online, consumers consistently report that salespeople are their least trusted source of information when making purchase decisions.
Loyalty programs turn your best customers into brand advocates who help do the selling for you. This can be done through a classic customer referral program, formalized partnerships, or organic word-of-mouth marketing.
In fact, 73% of loyalty program members are more likely to recommend brands with good loyalty programs.
Whether your goal is customer acquisition, retention, or something in between, loyalty programs can be leveraged to help.
Myth 7: Loyalty programs are hard to manage
This is true if you don't leverage the right tools.
Loyalty programs consist of many moving parts, from reward fulfillment, reward redemption, fraud management, reward notifications, and user management, just to name a few.
While we always encourage continuous improvement and program data review done by real humans, using the right loyalty software means many aspects of your programs can be configured once and run on their own.
For example, you can automatically reward VIPs once they've contributed a certain dollar amount in purchases, or trigger a special reward to customers on their birthdays each year.
You can tailor rewards based on a range of customer characteristics, reach people through multiple channels, streamline the process of reward fulfillment, and see detailed reporting and analytics on all your programs.
Plus, analytics give you more insight into consumer behavior, which translates into more optimal program design and reward personalization.
Final Thoughts
We hope that you're now better equipped to separate fact from fiction and build an exceptional loyalty strategy without any doubts.
If you're still not convinced, check out this post for exactly how loyalty as a comprehensive strategy in the digital economy helps you find new customers, keep them, make them more valuable, and prevent them from leaving.
What else holding you back from launching a loyalty program? Let us know and we can help!
To learn more about designing a successful loyalty strategy in the digital economy, sign up for the Digital Loyalty Academy today. Free access for the first 700 students.