How to Leverage the Power of Brand Champions
"The purpose of a business is to create a customer who creates customers."
When was the last time you tried a product after hearing a friend's rave review? Maybe you never saw an ad for it, but your friend's enthusiasm convinced you to make a purchase.
Completely free advertising for the company? That's the power of a brand champion.
When the digital economy becomes a sea of competing marketing slogans and rising acquisition costs, brand champions represent one of your most cost-effective ways to boost sales and reach new users. Knowing how to harness the power of these advocates can provide your business with a significant competitive edge.
If you're looking for the most return on your marketing investment, keep reading to learn how to develop, identify, learn from, and engage your brand champions.
What is a brand champion?
A brand champion is someone who speaks positively of your brand to others. In addition to actively using your product or service, they help promote your brand by leaving positive reviews, sharing social media posts, and conveying your value proposition to friends.
Brand champions are your most valuable customers because not only do they buy your product, but they recommend it to everyone they know. These word-of-mouth promotional activities help companies achieve top-of-funnel brand awareness goals, while also helping contribute to overall revenue.
A brand champion's motivation to promote a brand typically stems from personal enthusiasm as opposed to extrinsic encouragement. However, products like referral program software can help companies harness the power of brand champions and build an even stronger network of advocates.
Brand Champions VS Brand Ambassadors
A brand ambassador is someone who you formally compensate to promote your brand (ie. an influencer). A brand champion can still be incentivized for their word of mouth marketing, but there is no contractual obligation for them to make a referral.
Brand Champions VS Loyal Customers
By definition, a loyal customer repeatedly shops with your brand instead of competitors. While a brand champion most likely exhibits loyal behavior, the difference is that they actively promote your brand to others and are willing to attach their own reputation to the recommendation.
Brand champions can also be your employees and business partners, but we will be focusing on your customers for the remainder of this article.
Why are brand champions important for your growth?
- They're a cost-effective acquisition tool
When customers are willing to rave about your brand to their friends, family, and social network, you've basically landed free advertising.
Even if you provide incentives to encourage customer referrals, this is still far cheaper than if you had tried to acquire the same customer through traditional or digital ads.
- They drive more new sales
Ninety-two percent (92%) of consumers worldwide say that they trust recommendations from friends and family above all other forms of advertising. Whether they leave a review, make a recommendation on their blog, or talk about you in casual conversation, your brand champions can influence prospects better than your own sales team.
Further research shows that a recommendation from a trusted friend is up to 50 times more likely to trigger a purchase than is a recommendation from a low-impact source.
- They expand your reach
Much like influencers, brand champions can expand your reach into new markets and segments. For example, if a new meal-delivery service launched in a new city, a brand champion from one of the company's established areas can help instill confidence into his/her friends in the new area.
Your brand awareness can quickly multiply when a brand champion shares your message with hundreds of other consumers. This can create the momentum to get your product off the ground and maintain traction with various customer segments.
How do you build brand champions?
Building a strong set of champions involves developing engaging relationships. Brand advocates aren't developed overnight, but need to be nurtured from the moment they land on your website.
Any general article on "How to Build Brand Champions" will explain that you need to start with the basics, such as:
A product that works and adds unique value
A customer-centric company culture
A support team that cares about customer satisfaction
We can't argue that these attributes don't build the foundation of a brand champion army. But because they're now standard practice for every brand, it's not always enough to create a unique brand experience worth sharing.
That's why we want to help you supercharge your word-of-mouth efforts with loyalty and referral incentives.
Here are 4 ways to use special offers to (both implicitly and explicitly) create brand champions that drive more business to your door:
Tip 1: Engage users across the entire lifecycle with loyalty incentives
An emotional connection with your brand isn't built off one interaction. Companies must take a relationship-based approach to consistently engage users across the lifecycle at every major touchpoint.
This starts with welcoming users into your community, ensuring they see the value of being a customer, and making consistent efforts to retain their business. Each of these steps can be enhanced with loyalty rewards and special offers to lead customers down the most optimal path to becoming a brand advocate.
Here's an example:
A user is rewarded with a 10% off coupon for signing up for your newsletter (acquire)
A user is rewarded with a free training resource for completing their account profile (activate)
A user receives points towards a special VIP reward with every purchase (optimize revenue)
A user receives a special offer every year on their birthday (retain)
A user receives a discount for referring a new friend (refer)
Each of these reward scenarios can be automated with loyalty program software to keep customers engaged and learning more about your brand.
This is important because 37% of consumers say that it takes at least 5 purchases for them to consider themselves loyal to a brand. A brand champion will only develop if they fully understand the value of your product, placing importance on the early stages of a customer's lifecycle when they are forming initial opinions.
If a user can't be fully activated (ie. realize the value of investing in your product), they will never become a brand champion.
Further reading:
Tip 2: Give them something to talk about by adding unique value
A customer might love your brand but not know the best way to communicate it. By offering unique added value in the form of loyalty rewards, you make it easy for brand champions to convince others that you're worth a try, or even switch from a competitor.
Especially in industries where competitors can't easily be distinguished by product features alone, special offers and incentives unique to your brand equip brand champions with an additional selling point.
VIP reward programs are an excellent way to do this -- these programs reward customers for shopping with you instead of a competitor. Whether you reward frequent shoppers with cost-savings, exclusive access to sales, resources and groups, or team up with partners to offer third-party rewards, the chance to earn a little extra something can be your best competitive advantage.
Further Reading:
Tip 3: Launch a referral program to incentivize word-of-mouth marketing
If you have customers who buy often, but don't share your value proposition, you still don't have brand champions. A brand champion is only an advocate once they actively promote your brand.
Given that 83% of consumers are willing to refer after a positive experience, but only 29% actually do, it's in your best interest to capitalize on this discrepancy.
A customer referral program can help build brand champions by rewarding specific actions like:
Referring a friend
Leaving a positive review
Sharing a post on social media
For example, offer a 10% off coupon to customers who leave an online review once their order has been delivered. Or when a customer refers a friend, give both the new and existing customer a $5 off coupon.
When customers understand that these actions are linked to a positive outcome, they are more likely to repeat the behavior. We know from psychology that one of the most important factors in forming a habit is changing the user's attitude towards the behavior, and helping them perceive their actions as personally rewarding.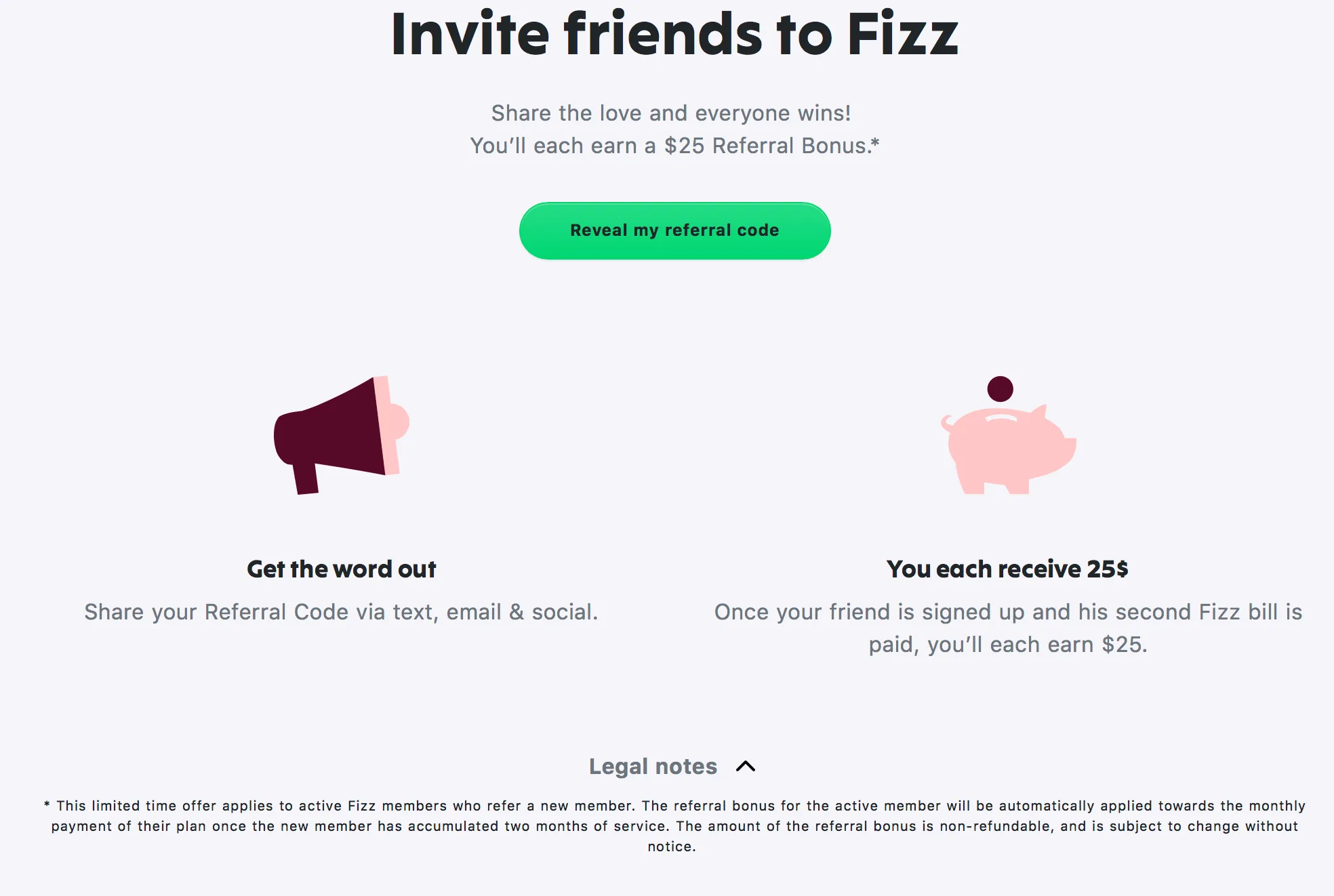 Further Reading:
Tip 4: Ask customers for feedback and use it
Giving customers a voice is one of the best ways to strengthen their connection to your brand. Incentivize users to give their opinion and become invested in the product's success. Consider these methods:
- Customer advisory council: Organize a select group of customers that you meet with to discuss product improvements, share roadmap plans, and set company priorities. Reward participants with company swag like shirts, mugs, and stickers to make them feel like part of the team.
- Surveys and campaigns: Use social media channels or newsletter tools to survey your customer base with regards to your product roadmap or upcoming changes. Offer an incentive (coupon, credit, etc.) to lift response rates by 10-15%.
By setting up dedicated feedback channels, not only does your business receive important insights, but your customers feel personally invested in the company's success. According to the principle of continual investment, they will be more dedicated to supporting you when they feel like they have personally contributed to the product.
Note: The act of asking for feedback isn't enough to improve customer relationships. You must be willing to acknowledge the feedback and be transparent on whether or not it will be integrated into the product.
How to identify, learn from, and engage your current brand champions
You may already have brand champions out spreading the word, but might not even know it! Understanding how to identify, learn from, and manage your brand champions is key to keeping them engaged and building an even more resilient network of advocates.
Identify your existing brand champions
Monitor social channels and groups
When most of our social interactions are done digitally, it's easier for your business to track a Reddit thread than eavesdrop on a conversation between two friends. Social network monitoring tools like Hootsuite let you monitor how your brand is being talked about online, and through what channels.
Review referral data and analytics
With dedicated referral program software, you can easily keep track of which of your customers are contributing the most to your word-of-mouth channels and driving the most new business. Sort your program participants by Converted Referrals, Generated Revenue, or Referrals.
Image source: SaaSquatch
You can even add your top users to a unique segment eligible for specific VIP rewards.
Understand the lifecycle of a brand champion
Understanding the lifecycle, habits, and demographics of your existing brand champions can help you optimize the rest of your marketing efforts.
Once you've identified a select group of champions, look at historical data to see how they developed over time:
At what point with your brand did they start displaying advocate behavior?
Was it prompted by a single experience or purchase?
What rewards or campaigns have they been involved in so far?
What was the catalyst in them getting to this point?
Further, look at their profile characteristics and demographics to understand what traits are most likely to yield a brand champion.
What are they saying about your brand?
Understanding how brand champions are communicating your brand to others can help power your own marketing efforts. For example, if you run a mobile banking app and champions are raving about the usability of your app to their friends, this is something you can start highlighting in your own campaigns.
Plus, if a specific selling point is resulting in more conversions, you can incentivize more people to share this particular message with their friends.
What can you do to further the relationship?
If brand champions are saving you money and driving new sales, it's only fitting to show your appreciation!
Consider exclusive rewards for those who power your word-of-mouth marketing channels in the form of a tiered referral program.
Final Thoughts
Almost every great brand can attribute a portion of its success to a loyal set of brand champions.
Loyalty incentives and referral rewards can be the catalyst you need to help power a set of advocates.
What have brand champions done for your business? Tweet us and let us know!